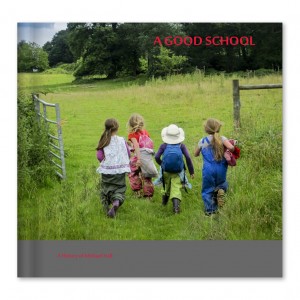 What is it that makes a school good? Some might say it is the facilities and others might suggest the location. Some would insist it is the teachers, while still others would point to the pupils and their parents. The truth is that a good school is all of these things and more.
Marking the 90th anniversary of Michael Hall's founding, this book pulls together memories, correspondence, articles and photographs which together chart the history of the first English speaking Steiner Waldorf school.
Michael Hall now rests in the Sussex countryside, but it was born into 1920s South London, and arrived in Forest Row via Somerset where it was evacuated during the Second World War.
A good school is greater than the sum of its parts. This history celebrates all those elements which have come together to make a place which has nurtured children for nine decades, and looks forward to those lives it has still to touch.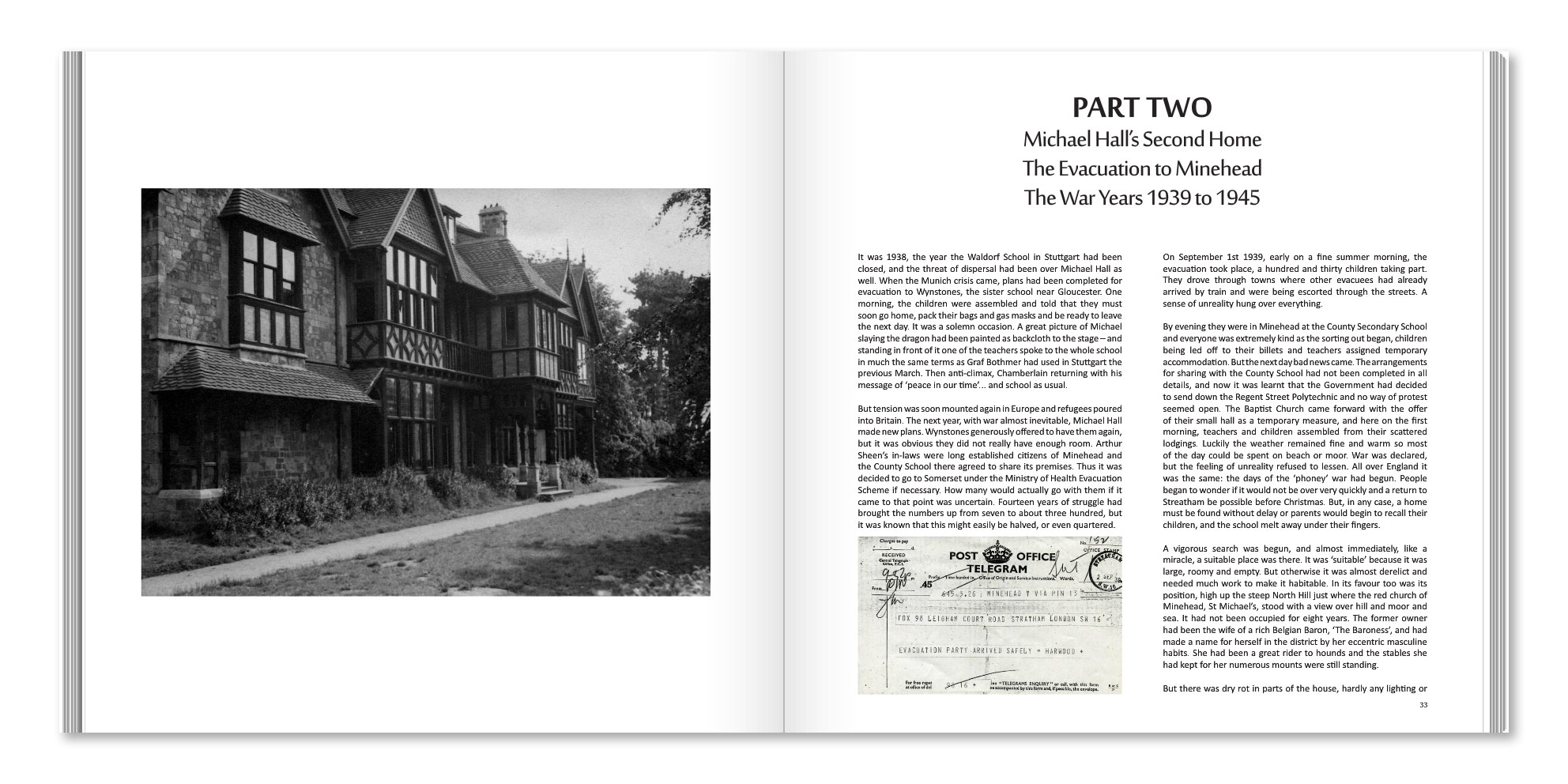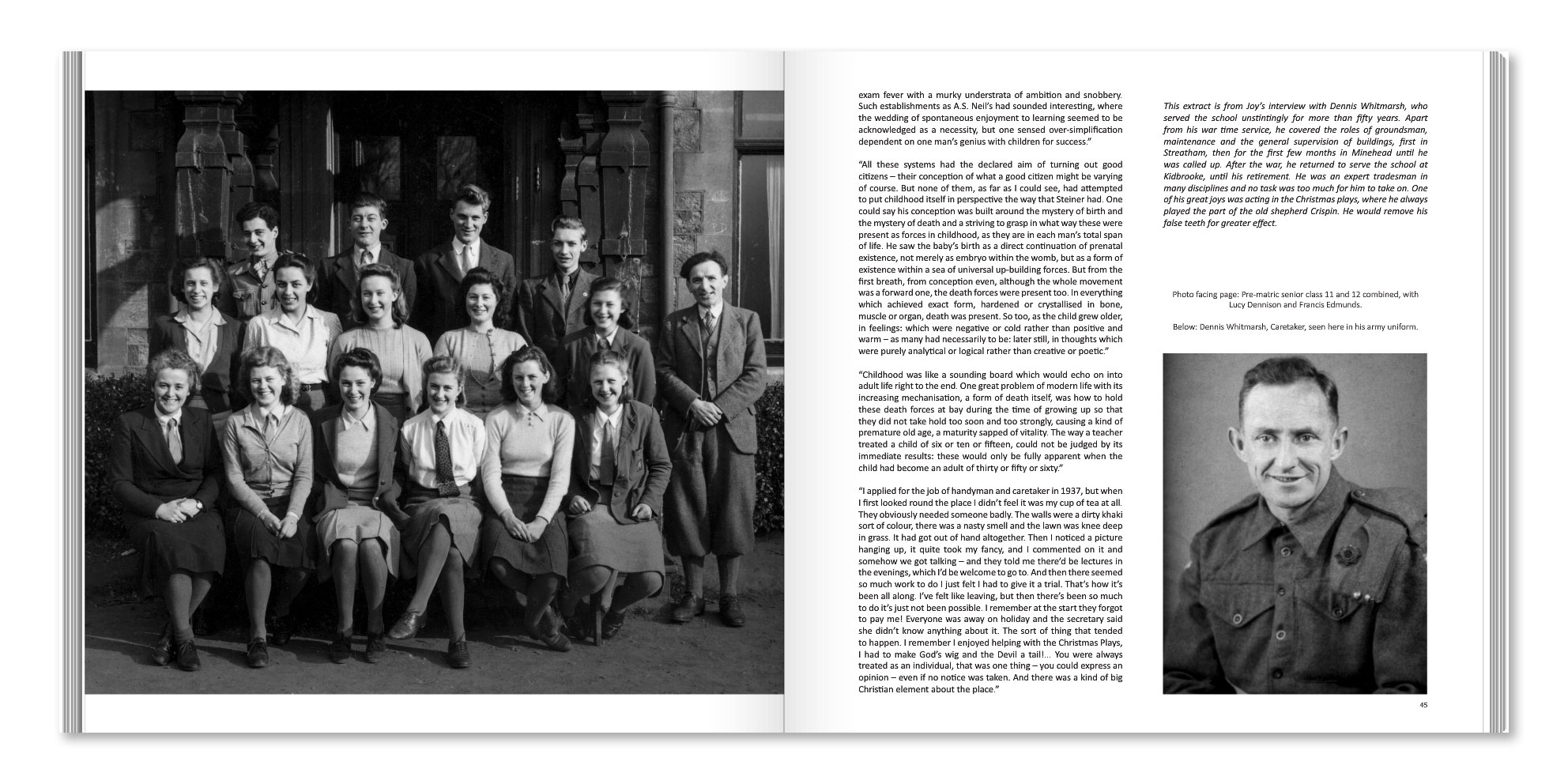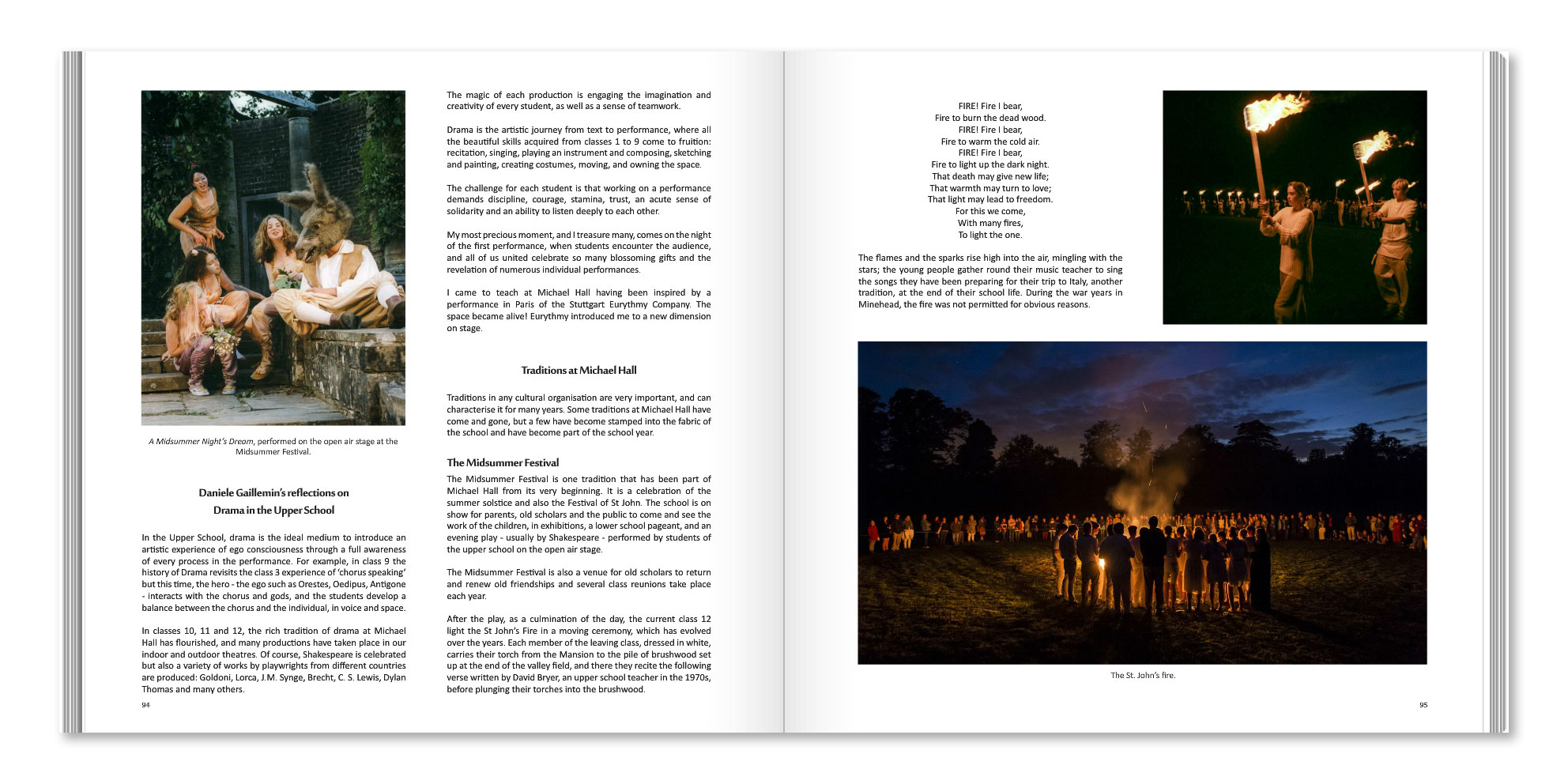 A Good School is priced at £20.00, and can be shipped anywhere in the world. Please select your appropriate and preferred option from the dropdown menu below: the price shown is the total for the book and shipping.
A Good School - A History of Michael Hall by Joy Mansfield (Brien Masters, Stephen Sheen & Michael Cockerham editors), Blue Filter Publishing, 55 colour and 95 black & white photographs & illustrations, 128pp, hardback, 300x300mm, £20.00, ISBN 978-0-9567653-4-5.