There are three types of photographer: hobbyists, professionals, and artists. While their motivations are different, and the distinctions between each group are frequently blurred, they are united by a common approach. While others "take" photographs, serious practitioners "make" them. And their success is determined by two things: knowing what they want to say, and knowing to whom they are saying it. Photography is a means of communication, and becoming proficient at it has always been about finding one's voice. But to really excel you have to be moved enough not only to have something that you wish to say, but also to know how best to say it.
Perhaps commercial photography is made easier by having the message and the audience clearly defined by the client's brief, while for the hobbyist the critic and the author are frequently one and the same. This is not to say that producing good work is easy for either, because it is not. A commercial client can have exceptionally exacting standards, as can the hobbyist. But for the true artist photographer, coming of age is measured by that moment when they manage to bring alignment to their work, their audience, and the message they feel so compelled to tell, without the luxury of someone else setting the brief or the comfort of being one's own audience.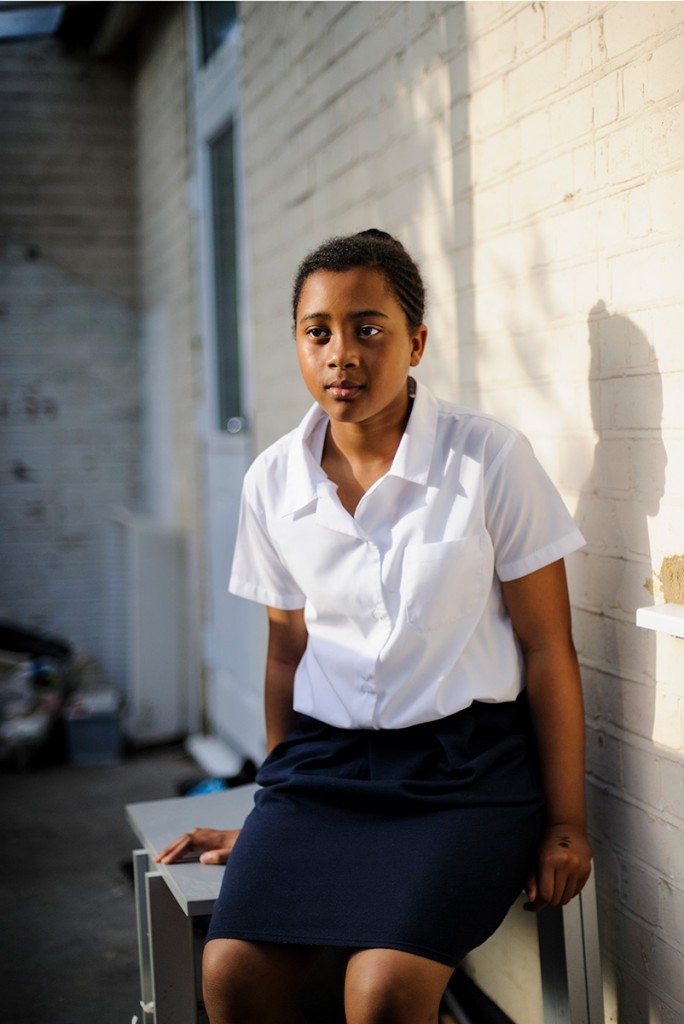 To use a schooling analogy, most photographers with artistic aspirations never progress beyond primary level. Their work lacks maturity, finesse, and a cohesive narrative. Those who make it further often find it comes after many, many years of experimentation and soul-searching to find their métier. It is that which makes Rachel Molina's first exhibited body of work so unusual.
Seen But Not Heard is a series of portraits of children in a transitional phase of their lives. Moving from the closeted safety of primary school to the greater independence of secondary school they are, much like Molina, forced to come to terms with a future where they must give more of themselves to their education. As Molina points out it marks the start of the transition from child to adult, a period she felt compelled to explore because her eldest son was making that transition himself, although he does not figure in the work.
Thirty-one portraits, a class in size, of children from various schools and very different backgrounds in South East London look out across the horizons of their own futures. Some hold the gaze of the viewer, others look instead to middle-distance of their own hopes and aspirations.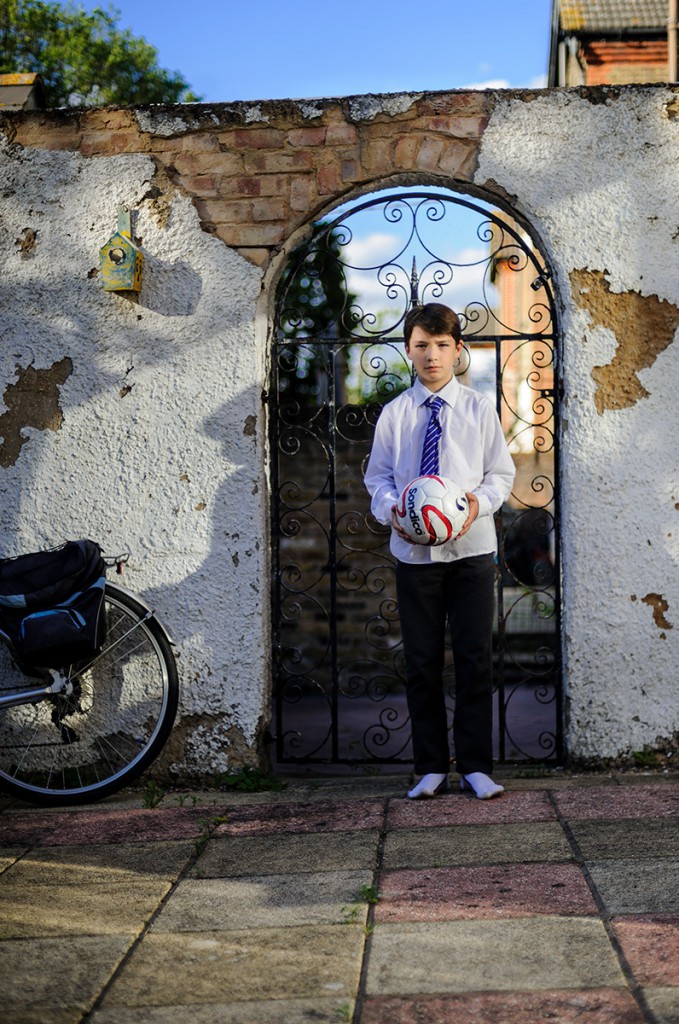 Each subject is unique. Caught in their own environs, surrounded by the paraphernalia of individual circumstances. Some sit comfortably in their skins, their demeanour resolute and sure, displaying a confidence which belies their tender age. Others are more circumspect; wary of the viewer, and nervous of what the future might hold. A testimony accompanies each: the sitter's ambitions and trepidations about the future in their own words.
The quality of the work was first spotted by the judges of the 2015 Taylor Wessing Photographic Portrait Prize when they selected one of the portraits, Miah H, to be included in the exhibition at the National Portrait Gallery in London. Subsequently the work was picked up by the Guardian Online before she was offered the chance to exhibit the project in its entirety.
There is a tendency with portraits of children for them to be either critical or saccharine depending on the proclivities of the photographer, but Molina has achieved the considerable feat of making portraits which are neither judgemental nor sensationalised, and in doing so she has allowed genuine intimacy to flourish between her and the subjects, and kept that door open briefly for us as viewers to enter the worlds of these children. Given the diversity of characters in the project it is that singular accomplishment which marks Seen But Not Heard out as an eloquent and mature body of work. That it is Molina's first major body of work is nothing short of phenomenal, and if you think I am overdoing this praise I would urge you to take it up with the V&A Museum of Childhood – they are the ones who have chosen to exhibit it for five months.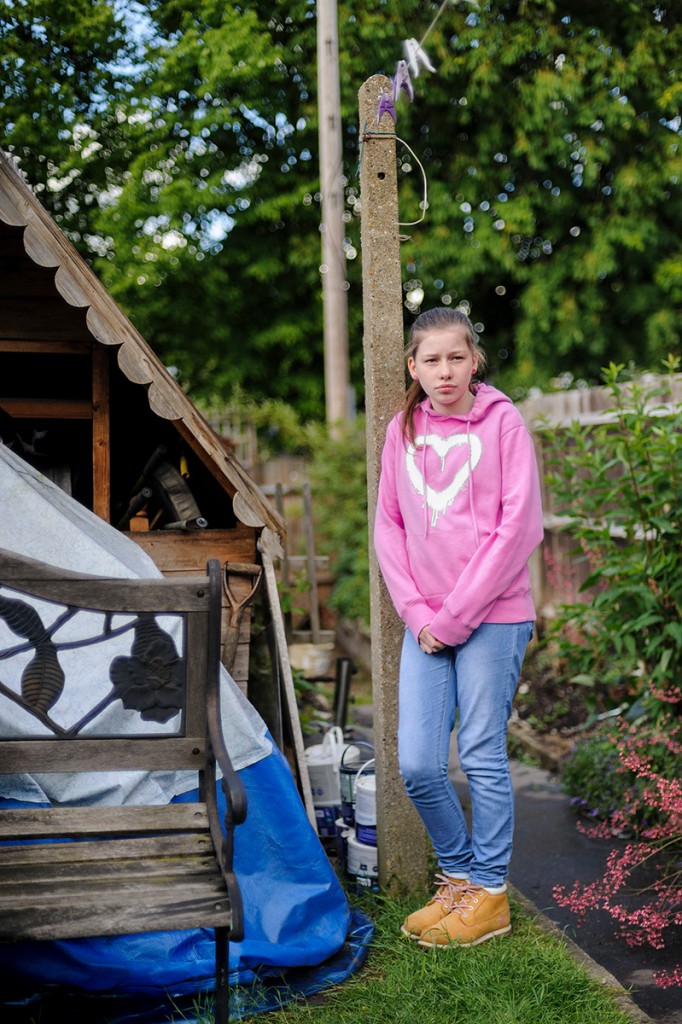 The children in Seen But Not Heard are now all well settled in secondary school, and none will be under any illusion about the fact that to succeed in this new world they must reach deep within themselves to get the most from their education. So too for Molina. Having set the bar so high with her first body of work the test is now to produce something new which draws on her clearly considerable talents, but does so without being derivative of what she has already achieved. Having found her voice I look forward to hearing what she has to say next.
Seen But Not Heard is on show at the V&A Museum of Childhood in Bethnal Green until November 19.