BOOK REVIEW: FINDS – Harry Watts
I cannot for the life of me remember who it was, but whoever it was was an adult, and I was about 13. Nevertheless they admonished me sternly for walking everywhere staring intently at the ground. I have a feeling it might have been Victor Whyatt, a man who had previously smacked me on the head with his umbrella for my having the temerity to remark that he looked like Captain Birdseye when we had been trapped together in a doorway. If so, you might think that he would have learned not to draw my attention to things worth looking at. A rather brilliant man with a fondness for first edition books, he later became my A Level maths teacher, and his influence on my character and outlook has been huge. But that admonishment was to be particularly pivotal.
As we enter our teens there is a natural tendency for introspection which manifests itself in a form of paranoia (no one understands me), a desire to be at once an individual and yet not to stand out (I do not want to wear what my parents suggest, but see no irony in determining that I must wear the same things as my peers, and the palette from which I choose is grey, dark blue and black), and a tendency to walk everywhere listening to music and looking at the floor.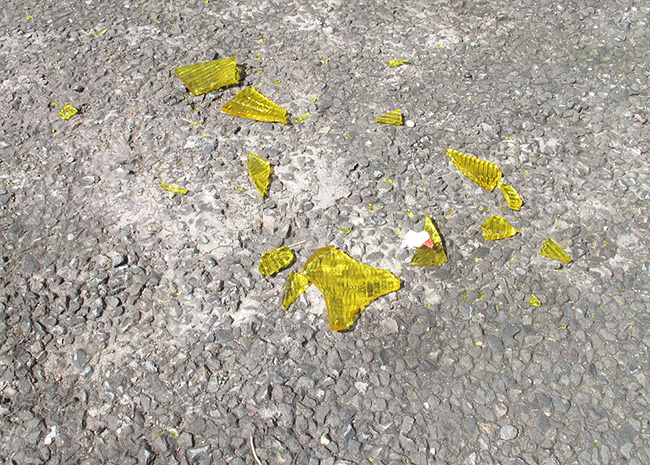 Hopefully at some point we each have our own moment of enlightenment. For me, it was that admonishment. I realised the world was large and interesting, and I was small and inconsequential. This epiphany did not help me with girls, but it did set me on the path I have followed since: my head held high I have soaked up the world with vigour and enthusiasm, and nary a glance at the ground since, excepting to keep an eye out for piles of dog shit – although I appear not to have been too successful with that either, my nadir coming on a tour of Europe in the early 90s in which I famously trod in steaming piles of crap in every major capital.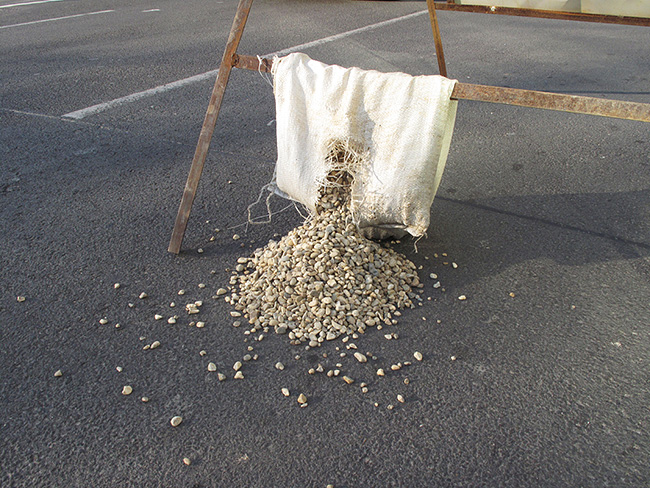 Harry Watts' body of work, FINDS has this morning bookended that period in my life. Forthwith I shall be turning my attention back to the ground. Not because of a renewed desire to avoid processed Pedigree Chum (although I hope that might be a happy side effect), but rather because Harry has singularly demonstrated that there is much to be derived about the world we live in by looking down.
Aside from his own work, Watts oscillates between the studios of Martin Parr and Simon Roberts as studio assistant and studio manager respectively. Yet despite the constant exposure to the output of these luminaries he has managed the signally mature feat of keeping his own eye. To be fair Parr's presence hovers a little ghost-like in this work, but it is less confrontational and more sympathetic than it could have been. Where Parr might be brutal with the irony, Harry has chosen a more subtle approach which requires the reader to question and consider the meaning of the images – but the irony is there in spades.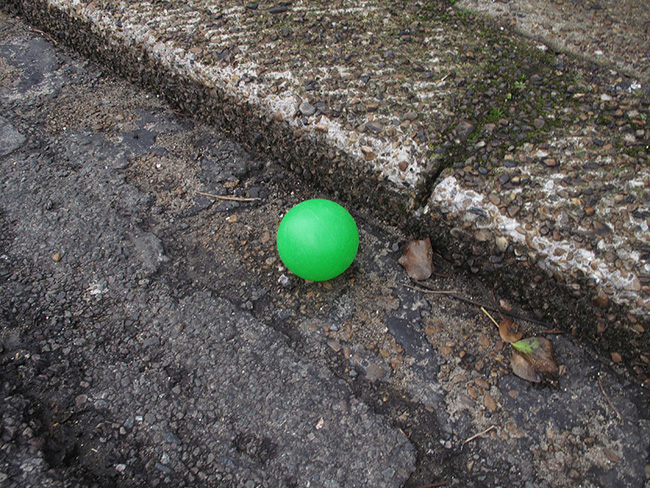 FINDS is a series of 23 colour images printed on newsprint in a tabloid format. The newsprint approach has gained traction in recent years, Alec Soth's The Last Days of W and Roberts' own The Election Project being notable examples. More recently Blurb's PDN Awards for 2011 was won by Valerio Spada with Gomorrah Girl. As more photographers turn to the notion that the artist's approach is the best model for the future (an irony if ever there was given how violently some photographers used to react to being labelled "artists" only a few years ago), the choice of newsprint has considerable appeal. It is relatively inexpensive, somewhat ephemeral, and harks back to the possibilities of a bygone era when the whole raison d'être of the photographer was to get their pictures in the papers.
Aside from the title and the admission that it is "by Harry Watts" on the front, and details of designers (Birch), publishers (Black Box Press), and the logo of the Brighton Photo Fringe on the rear, there is no text at all. Depending on your point of view this could be construed as a huge oversight or a touch of brilliance; my own preference is for the latter. In fact so much so that when I asked Harry for permission to reproduce a few of the images for this review and he asked if I wanted a statement from him, I quietly demurred. The beauty of this body of work is in its ability to force – and no, that is not too strong a word – the reader to question the things that they find. These finds are things that Watts has found, and in so finding them he has found himself finding his findings somewhat out of kilter. I believe that having found them he wants others to find them too. Indeed, unless I am wrong his preferred method of distribution for this "book" was to dump copies in various places and leave people to find them for themselves.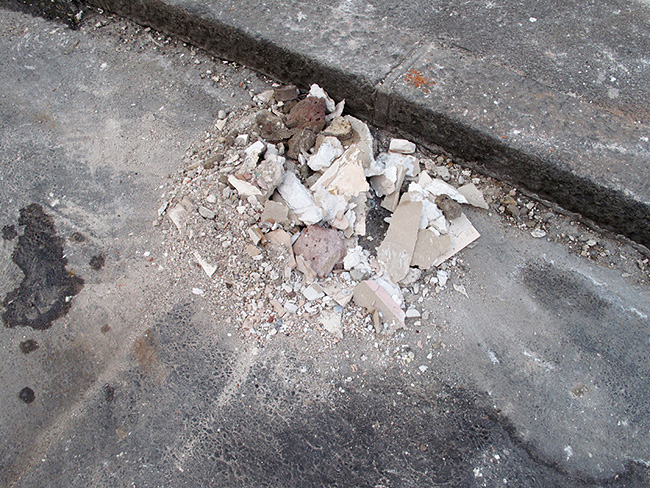 Assuming they were found, what might readers find? Pointlessness, futility, and humankind's bizarre capacity to expend energy for no apparent reason. For example, why bother to use a ballast bag that has burst? Why sweep up rubble but then just leave it in a pile? Where is the warning for the broken warning lamp? Every one of Watt's pictures asks these kinds of questions. They are not critical or accusatory, rather they offer a reflection of our own folly. We all do these things without a second thought. Harry Watts has found them and represents them to us so that we can find them too.
In a sense what Watts does so effectively is hold a mirror up to the irrationality of much of what we do. What is recorded in these pictures might be the flotsam and jetsam of modern urban living, but the subjects are metaphors for the more grandiose lunacies that society perpetrates with worrying regularity. As such FINDS is that rare beast: a body of work by a young artist that is clearly about a social issue and not about the artist. FINDS does not so much scream "look at me", but whispers, conspiratorially, "look at us".
So with Victor and Harry both giving conflicting advice on where I should be looking, I think I have reached an age where I need to start ignoring such advice. Now, who was it who told me to stop staring at my navel…?
*   *   *
With thanks to Wayne Ford for sending me FINDS, and apologies to Harry for calling him an artist if he hates that epithet.