Name the ten most significant photographers ever. Go on. Actually, get a pen and paper and write them down… I'll wait. In fact, post a comment below with your pick before you read any further.
It's a safe bet that most of the names will be repeated endlessly, and those will be the ones tomorrow's photographers aspire to match for their legacy if not their style. But there is one that seems to me at least, curiously absent from so many lists: Irving Penn.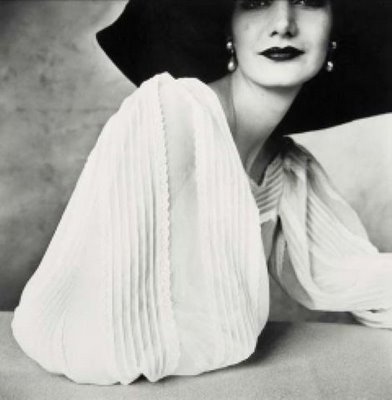 Born in 1917 in Plainfield New Jersey, Irving Penn had an ordinary state education before embarking on a course under Alexey Brodovitch's tuition at the Philadelphia Museum School of Industrial Art.
Brodovitch, himself a photographer of the Bauhaus school, was to prove one of the most influential people in 20th Century photography primarily because of his art direction of Harper's Bazaar from 1938 to 1958, but his student list from his time at the school is a veritable who's who of late 20th Century photography. Diane Arbus, Garry Winogrand, Lisette Model, Richard Avedon, Eve Arnold to name a few. But whereas Avedon et al were intent on Brodovitch's photography class, Penn was looking to pursue a career in what we might now think of as commercial art.
After graduating he took a couple of jobs in art direction on magazines, but dissatisfied he quit and used what little money he had to spend a year painting in Mexico. If he was hoping to find himself it worked, but not perhaps as he expected. Penn's conclusion was that he would never amount to anything more than a very average painter, so he went back to New York and got a job as assistant art director to Alexander Liberman on Vogue magazine. It was to prove the most important decision of his professional life.
In essence Penn's remit under Liberman was to suggest photographic covers for Vogue, but fortunately for Penn the staff photographers at Vogue were singularly unimpressed with his suggestions. Under less daring art direction, Penn might have found himself out on his ear, and the history of photography might have been very different indeed. But Liberman liked Penn's ideas and convinced Irving to pick up a camera and shoot the concepts himself: Penn the photographer was born. It was Vogue's first colour cover and Penn's first professional photograph.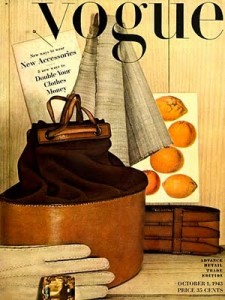 While he was known principally as a fashion and portrait photographer, he produced stunning work in still life, ethnographic, and nude photography. He was remarkable not just for the sophistication, beauty, and layered commentary inherent within his photographs, but also because the work itself was not derivative: it was unique, original imagery. If, like me, you have been enthralled by some of the post Vietnam work of Don McCullin, then explore Penn, because he did it first; while his nude studies reflected the abstractions of Bill Brandt working on the other side of the Atlantic.
His portraiture was powerful, captivating and revealing, employing an aesthetic that appeared to imprison the sitter, resulting in some of the most iconic portrayals of an entire generation of artists and thinkers like Capote and Miles Davis. Along with Avedon he swept a broom through the stuffy fashion photography that had gone before, preferring simple backgrounds to the fussy locations that to his mind distracted from the fashion itself. His work brought a whole new palate of nuanced thinking to fashion photography, and inspired – perhaps often unwittingly – a new generation of fashion photographers. It also brought him love.
There is a tendency for photographers (male ones at least) to fall for their models, and Penn did not buck that trend in marrying Lisa Fonssagrives, who appears as model in a great many of the photographs he took. Where he did veer from typical behaviour was in remaining married and devoted to her until her death at the age of 80 in 1992. Lisa was more than a muse to Penn. She is widely regarded as the first supermodel, earning nearly four times what her contemporaries were getting, with her own career lasting to the age of 40 – ten years longer than everyone else. Hers is the face on a myriad of iconic fashion images created by such luminaries as Hoynigen, Horst, Blumenfeld and others. But for all her protestations that she was just a "good clothes hanger", there was a special magic that existed between them and it sparkled in the work Irving created. Alexander Liberman said on her death that they represented "an extraordinary relationship between a photographer and a model." Adding that "she was the inspiration and subject of some of Penn's greatest photographs."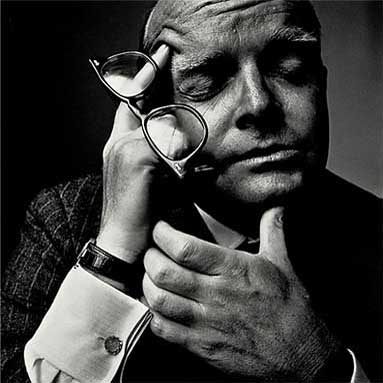 Penn excelled at his craft because he was interested in things. That sounds trite, but it cannot be overstated. The capacity to treat all things and all people as endlessly interesting is the bedrock of good engaged photography. And whether Penn was photographing frocks, or the indigenous peoples of the Andes, or disgarded cigarette butts, or products, he treated them all with the same level of reverence, curiosity and precision. The designer Issey Miyake exclaimed that Irving Penn "shows me what I do."
His technical brilliance was reflected in his printing as well, and he is credited with a rebirth of interest in the practice of Platinum printing. The process is arduous and painstaking, but results in some of the most permanent prints possible, and Penn developed a method that produced the richest of detail and luminosity. Having found the best, he could never settle for anything less and spent the best part of three decades printing his exisiting and new work using the method. As a direct result, ask any museum to list their preferred type of black and white print, and the answer will come back "platinum or palladium".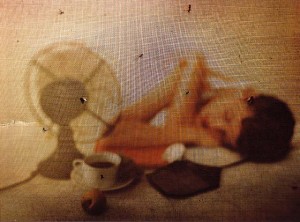 The temptation at this point is to write Penn off as yesterday's man. But the truth is that while his career may have started in 1943, he was still creating exceptional photographs for Condé Nast and others right up until his death last month on October 7 at the age of 92. A print of his photograph of a naked Kate Moss sold at auction for nearly a hundred thousand dollars, while another of his prints (Cuzco Children) broke the half million dollar mark last year.
Why, then, is his name not one that trips off people's tongues when creating the pointless lists I mentioned at the start? It is simply because Penn never shouted about what he did. He led a touchingly domesticated life. A private man who avoided publicity not through affectation, but because it was not important to him. He was a quiet, kind perfectionist, and thanks to that perfectionism his work will be singing his prasies for many, many years to come. Whether you know it or not, if you are a photographer, Penn left his mark on you.
Irving Penn. Photographer. 1917 -2009.