In the normal course of our lives we meet thousands, if not tens of thousands of people. We do things for them, and they do things for us. Or, perhaps, we get in their way, or they get in ours. We may only exchange a few words, but we impact upon each other.
Today the news is focused on Anne Kirkbride whose sad death has affected so many, and yet the irony is that the vast majority of those distressed by her passing will never have been in the same building with her, let alone exhanged words. Meanwhile faceless people slip away everyday, their passing noticed only by the few with whom they were initmately connected, and yet it is just possible that they will have had a more profound, more lasting impact on a great many more people throughout the their lives. One such person is Gail Swann.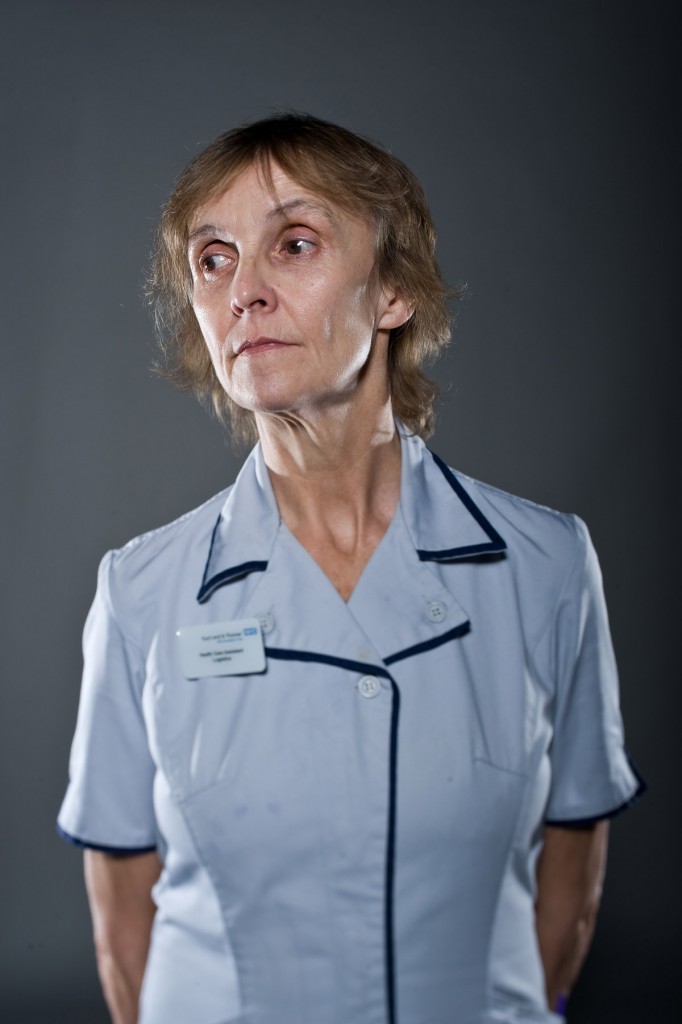 I met Gail twice, I think. The first time she was caring for my critically ill son, Phineas, then three weeks old while he was at the Evelina Children's Hospital. My only recollection of her at that meeting was that she was calm, warm and professional. The second time was when she sat for me for my project Phineas' Friends. Again, she was calm, engaged, polite and professional. I am not entirely certain that she was sure what I was trying to do, but she knew that my intentions were honourable and she was keen to be involved.
I found out today that Gail died from cancer last month, and I was struck by just how saddened I was to learn of this. Perhaps it is because I could so readily put a face to the name, that I could recall exactly how she influenced my life – the lives of my wife, my other children, my family and friends – and most especially Phineas himself. Gail may not directly have been the one who saved his life, but she was utterly instrumental, and as a part of that team, as a part of Phineas' Friends, I am eternally indebted to her.
In some respects I am lucky. I know who Gail was and I could say thank you. But there will have been thousands, tens of thousands of people whose lives she will have touched over her career, who would have wanted to say thank you to her but never thought to do so until after she was no longer involved with them. They may not have known her name, or the specific role she played in treating them or their children, but if they had I have no doubt that they too would have been upset to learn of her death. They too would have mourned her and wanted to say good bye and the "thank you" that escaped them when it was appropriate. They would have wanted to express their sympathies to Gail's own daughters.
Perhaps I can do it for all of us: Gail, thank you. You will be missed.